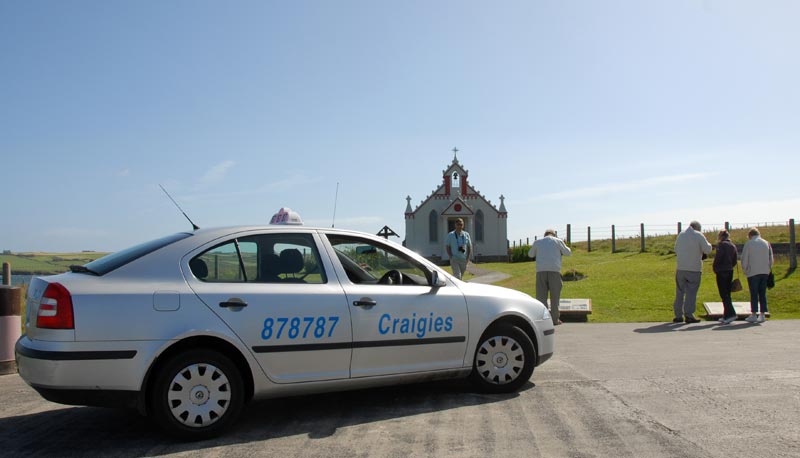 On Tour showing visitors to The Italian Chapel
Craigies Taxis Ltd
Established in 1965 and now Orkney's largest Taxi company. Based in central Kirkwall, we pride ourselves in offering the ultimate in dependable, reliable service, whether you are travelling for pleasure or business, Craigies has the resources, to meet your needs. Our fleet includes Saloon cars, estates, hatchbacks, and 9 seat (8 passenger) Minibuses. Our greatest asset though is our team, many of whom have teens of years service with our company. They pride themselves in making sure you get the very best of transport in our Islands.
Services Offered:
Taxi services throughout Orkney Mainland and Linked South Isles
Airport and Ferry Terminal Bookings
Taxi and Minibus Island Tours
Courier services for air and ferry freight. Service to all Isles.
Account Customers Welcome.
Mission Statement
Our am is to provide a dependable, reliable, professional, courteous service to all our customers. If you are travelling for pleasure or Business it is important that your travel arrangements go smoothly and meet your expectations. This is our goal. Orkney is our home and we want you to enjoy it too.
If you are entrusting us with your urgent deliveries we understand your time pressures and will make every effort to meet your deadlines.